Why and how to take action
Climate change and loss of biodiversity are accelerating, intensifying and endangering planetary balance. Among the causes for which we can take action are methods of production and consumption, and the example of plastic speaks for itself. Indeed 460 million tons of plastic were produced worldwide in 2019, around a half of which was for single-use. According to the Ellen MacArthur foundation, unless we act straightaway, there will be more plastic than fish in the oceans by 2050 (in terms of mass). The international community is therefore clear: all those involved, from the public and private sectors, at all levels and at each link of the value chain, are called upon to act globally and in coordination with one another to combat plastic pollution. In addition, an international treaty with regard to plastic is being discussed under the aegis of the United Nations.
The Mediterranean is far from being spared by this pollution: more than 229,000 tons of plastic waste are discarded into it, which is equivalent to 500 containers per day. As well as this, the problem is exacerbated by the 30% increase in the production of plastic waste for the summer months, coinciding with the height of the tourist season. However, despite the impact that the tourism sector may have on semi-natural coastal environments, this sector also relies heavily on their good condition. Preservation of locations, the natural beauty of destinations and customers' experience as tourists in the hotel industry are under threat from this pollution. Customers are also increasingly exacting with regard to the ecological credentials of the sector. As entities involved in the tourism sector, hotels therefore have a part to play in order to make their business durable.
This guide is intended for the hotel industry: for managers, for green and environmental specialists, for teams and their partners. It is a toolkit method for removing single-use plastics from their hotels.

What are the benefits of reducing plastic consumption for a hotel ?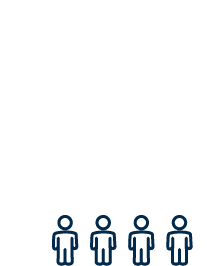 A commercial act in response to customer demand
A survey by tourism group TUI shows that one European out of ten has already booked an environmentally-friendly holiday, and that more than 2/3 of them are inclined to make compromises with regard to lifestyle in favour of the environment. According to Booking.com and their survey among 29,000 travellers in 30 countries, 84% of them wanted to cut their waste production during their trip; so how about helping them?
An act contributing towards "the new norm"
A global dynamic tends towards regulations to tackle plastic pollution. And in the European Union, between now and 2040 all single-use plastics will be prohibited:
the countdown has begun! From another point of view, some standards require the presence of certain individual products. But this contradiction tends to diminish: for example, the starred hotel classification grid changed in 2022 by doubling the number of criteria associated with sustainable development. And hotels must meet at least 13 out of 27 of them to obtain a star. So how would it be if you became involved in getting them to change even more quickly?
A gesture of commitment that shapes its name as an employer
In a context in which recruitment is difficult, ecological commitment may form a significant argument among young people who are looking for responsible employers and meaning in the workplace. Work has already shown that the perception of corporate social responsibility was a key factor in the employer's brand, this having a major influence in the application process. So, are you ready to go through those CVs?
A gesture that is part of a global dynamic
The initiatives for a more environmentally friendly tourism sector are flourishing: an example is the Global Tourism Plastics Initiative, which is international in scope and which has many partners, Iberostar with its Wave of Change programme by way of an example on the scale of a hotel group, and the IUCN and its Plastic Free Islands project, by way of an example of support for NGOs. Your involvement will therefore not be an isolated gesture, and you will be able to benefit from feedback and the winds of creativity!
To reduce your plastic footprint, we propose a methodology with 6 main stages.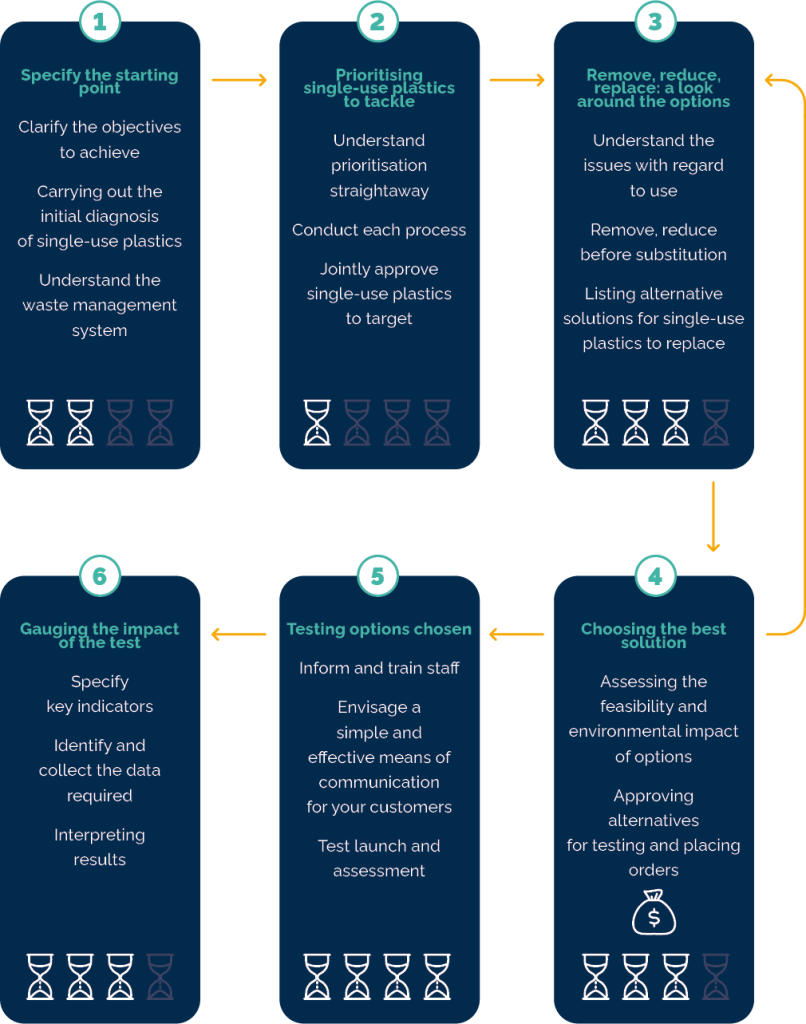 These 6 major stages are part of a "project" approach which shapes itself over time. To help you plan your actions, here is a chronological view for information (Gantt diagram),
Informational chronology of implementation of project: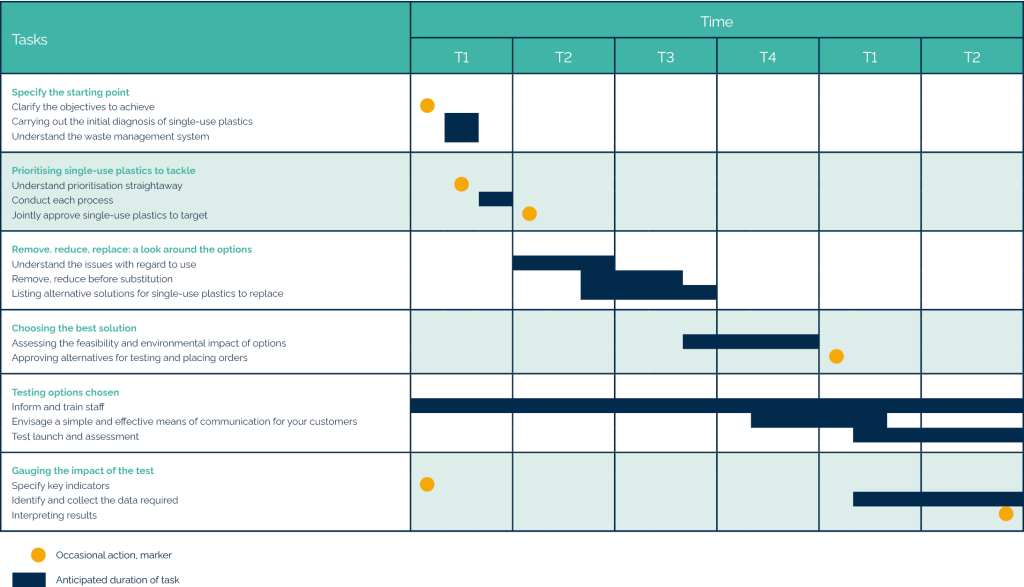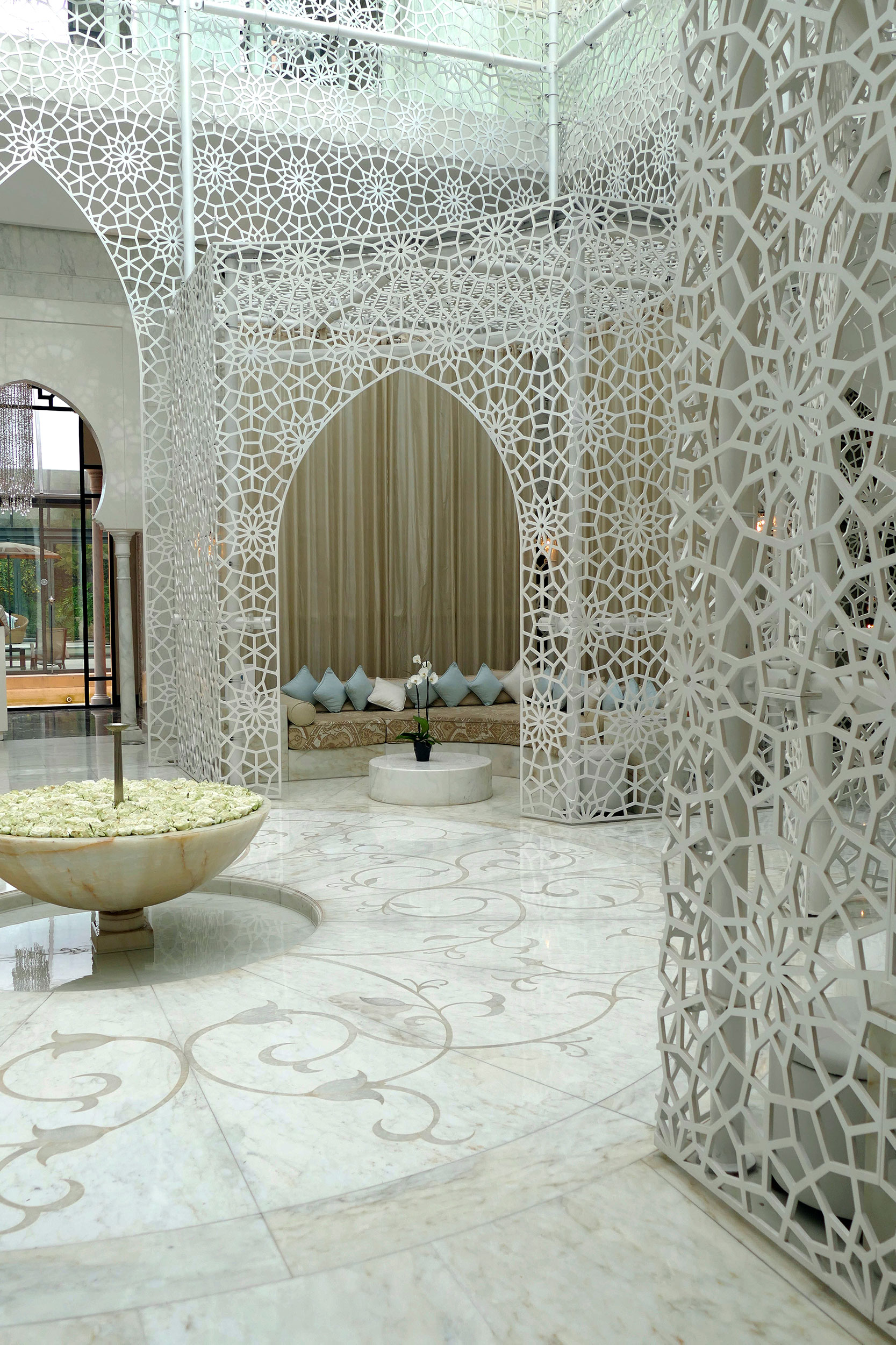 Would you like to get involved? Here are our initial tips to give you as good a start as possible!
With regard to project management
Involve management and teams to seize the process, take decisions together and put them into action.

Appoint a project point of contact for effective coordination as the process calls on numerous hotel departments, and even on outside providers.

Have clear and joint reverse scheduling within the project team so as to dedicate time to it, in the same way as the hotel's day-to-day activities.

Take advantage of feedback to make progress more quickly and avoid difficulties already identified by others.

Mobilise a network on whom to rely, key partners, communication channels.

Involve local authorities and other relevant bodies so as to integrate the project on a regional basis.
With regard to methodology
Respect the hierarchy of waste and

the "5 Rs"

: refuse, reduce, reuse, recycle, rot.

Adopt a cycle of life point of view: consider all the environmental impacts of the plastic product, from extraction of the material for its production to end of life management.

Look out for impact transfers: do not replace a product by a solution or a new practice that may have other significant impacts on the environment.
A tested process: feedback from use by the InterContinental Marseille – Hotel Dieu
Within the framework of its Business Club, the Beyond Plastic Med association assisted the InterContinental Marseille – Hotel Dieu towards the removal of single-use plastics, via a pilot scheme over a period of a few months. Designed to provide a boost to form the basis of a lasting process, this project lends itself to feedback, as represented by this toolkit method intended for the hotel industry. In it, we shall show the methods used and the results, and we shall highlight the factors involved in success, as well as aspects of which to be wary that should be borne in mind. Designed to be freestanding, it is our hope that you will find it useful as a way of eliminating single-use plastics from your hotel! Designed to be scalable as the experiments take place, please feel free to contact us and let us know your thoughts!

The project was managed by the BeMed association with the backing of the Région Sud, which meant that the InterContinental Marseille – Hotel Dieu was supported by complementary fields of expertise for some stages of the project. More than 10 partners were involved and contributed: ConsultantSeas, InOff Plastic, the ENSAM-AMVALOR, LemonTri, Toulon university, Plastic Odyssey and regional authorities including the Métropole Aix-Marseille-Provence, and the regional agency for biodiversity and the environment. This list does not include the involvement of the members of the BeMed Business Club at key stages of the project. The work carried out together meant we could benefit from similar experiments (eg. with Iberostar, la Société des Bains de mer de Monaco, Vacances Léo Lagrange), from innovative concepts (eg. with Nestlé, Haribo, L'Occitane en Provence and Chanel) and from a watchful and constructive eye with all founder members, companies and scientists.
The InterContinental Marseille – Hotel Dieu experiment to gradually remove single-use plastics shows that, over 3 months, for the 18 prioritised products and packaging targeted: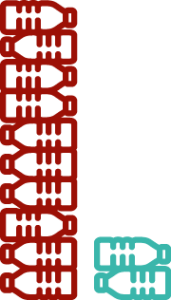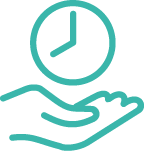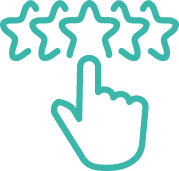 Changes in the blink of an eye
Products targeted and alternatives tested over the course of the project.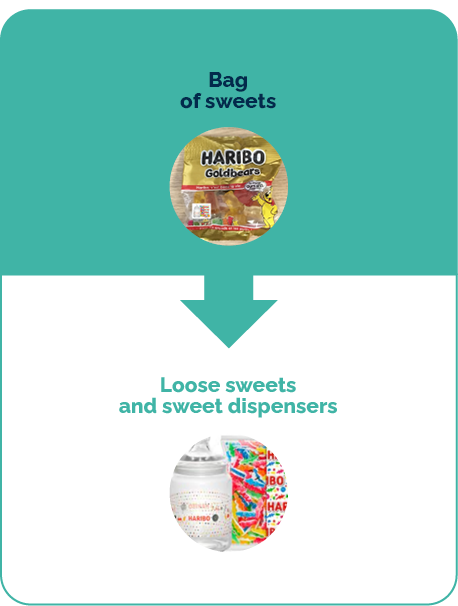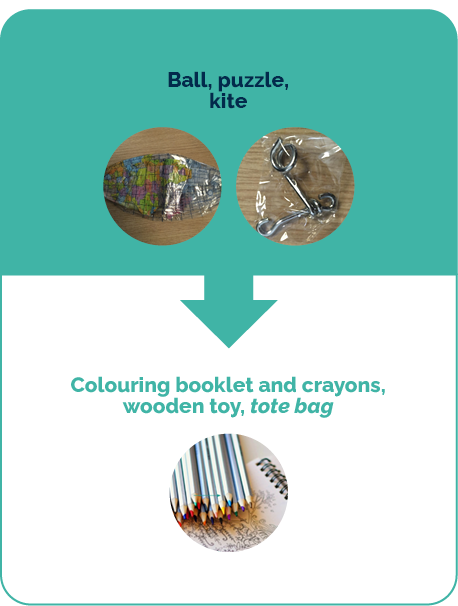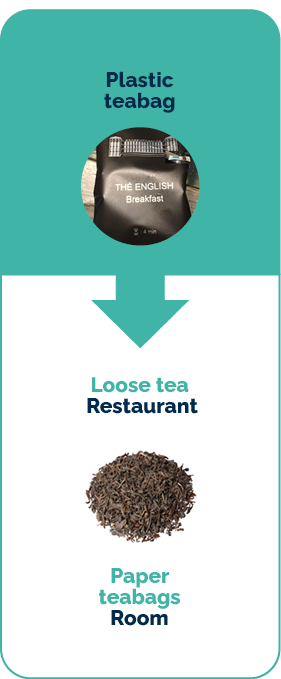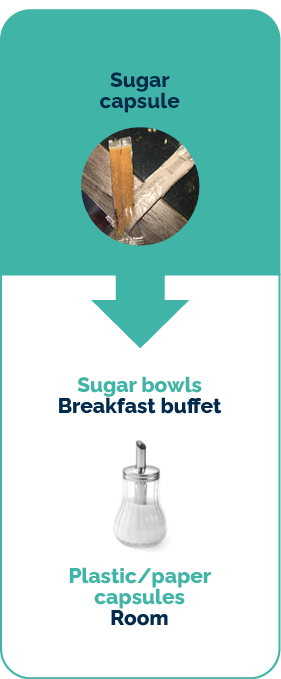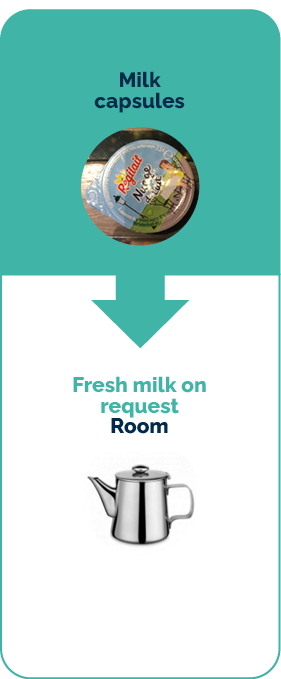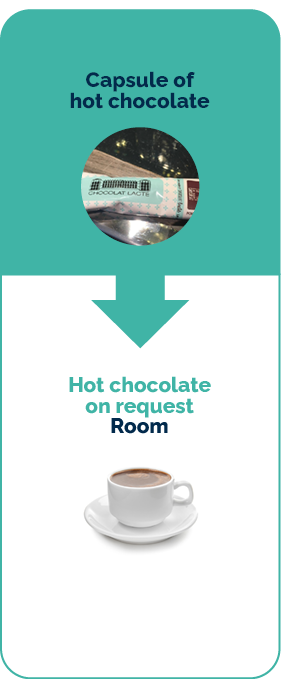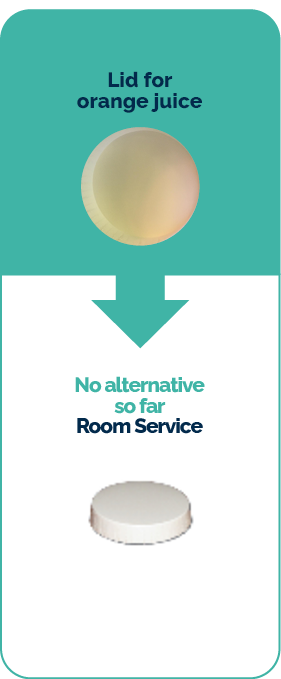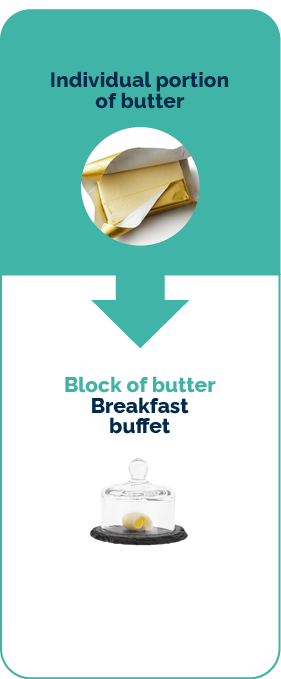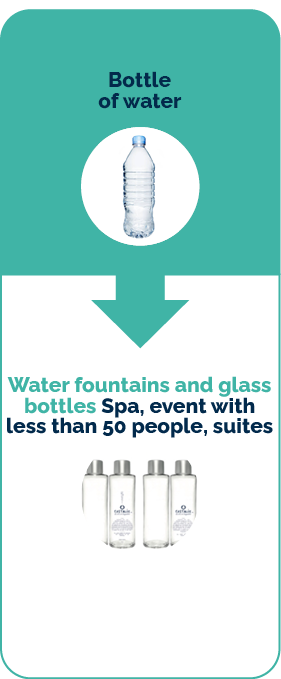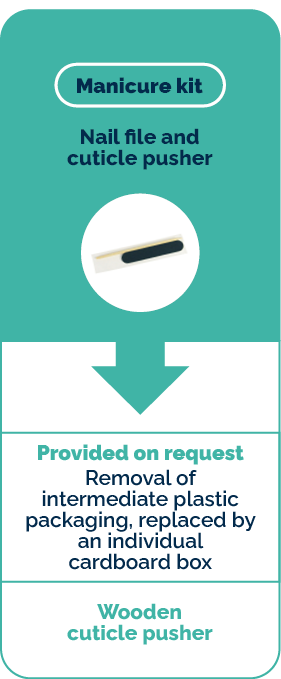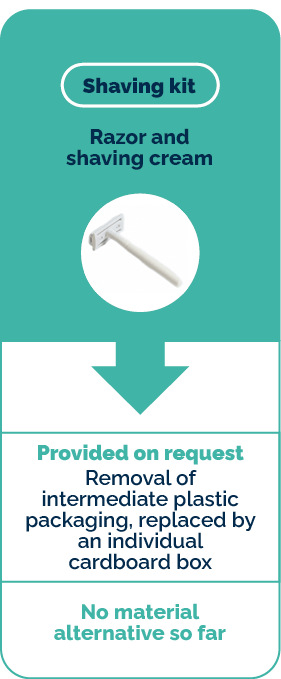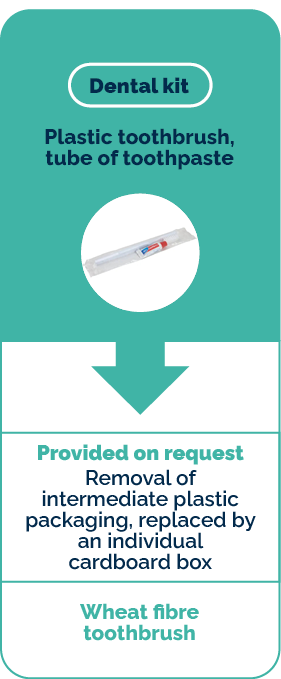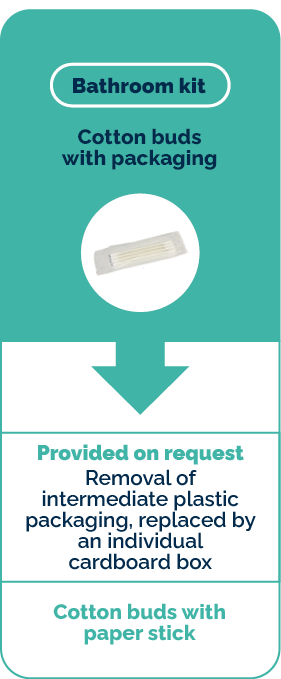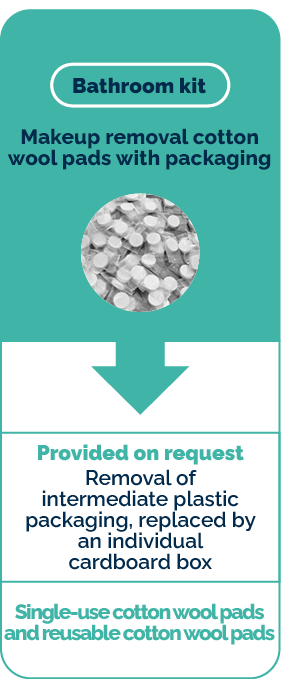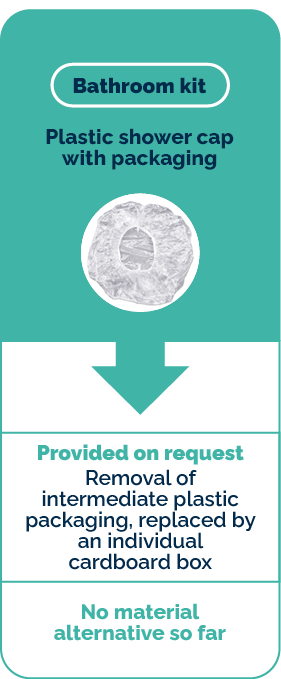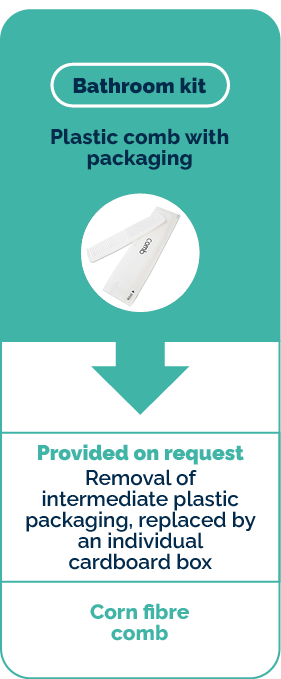 Cutting our consumption of plastic is a real possibility! And avoiding environmental impact transfers if the single-use plastic is substituted by another material is also possible.
For

18 products targeted

by this test, 526kg of plastic waste was avoided over one year, which was a reduction in their use of 78%.

The environmental impact of the changes was examined, and it was positive on average.
Promoting actions for removing or reducing single-use plastics is the most effective method.
Removing hot chocolate and milk capsules from the welcome tray by proposing home-made alternatives on request from room service reduced their consumption by 99%. Changing the bathroom kits to on request has cut their consumption by an average of 40%.
This is pertinent from the point of view of the environment: drastic cut in plastic consumption.

This is pertinent from the point of view of the economy: lower volumes and costs (which makes it possible to increase the product quality).

Ultimately it is saved time for staff and maintaining service quality as perceived by customers.
Adopting re-employable solutions is profitable
Around 5,000 euros has been spent on re-employable alternatives such as water fountains, sugar bowls and teapots.
It took only a few months to amortise these costs
The lid of the juice glass for room service, whether made of re-employable plastic or single-use paper, did not fit the need (loss of quality after just a few washes for the ones made of re-employable plastic, marks frequently found on the paper ones).

The self-service block of butter did not retain a nice appearance.

The sweet dispenser at reception was a victim of its own success.

The shaving kit did not find a satisfactory replacement combining practicality and cost.
Our guaranteed quick wins
Availability of bathroom kits on request.

Removal of chocolate and milk capsules from the welcome tray, replaced by hot home-made chocolate and fresh milk on request.

Loose tea and sugar bowls for the breakfast buffet.

An experience-focused rather than material-focused approach with regard to presents for children (a treasure hunt rather than toys).
Our high-potential solutions
Improving waste management, especially with source separation in the front and back office.

Use of the water fountain and its re-employable glass bottles in all hotel areas appears to have multiplied the positive environmental impact of the pilot scheme by 5!