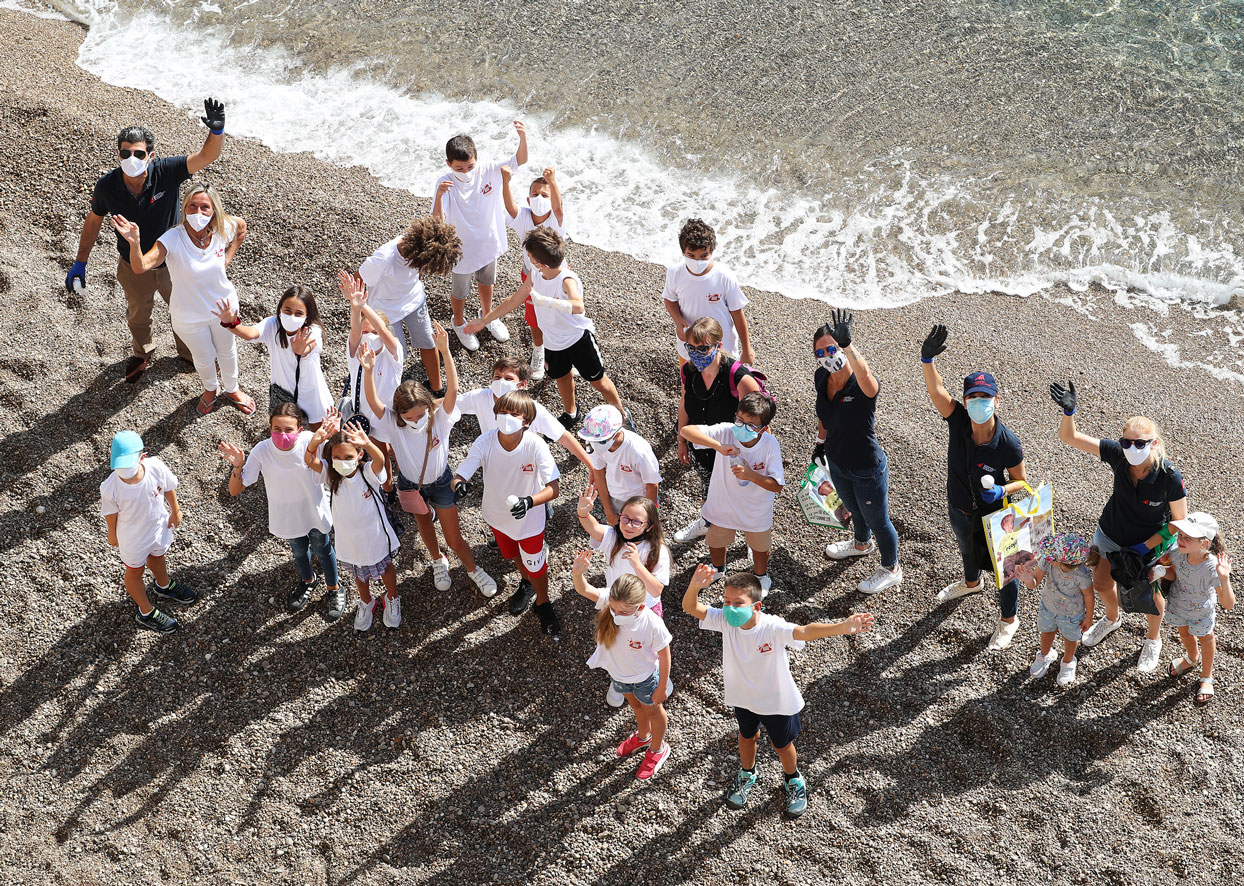 Last Saturday, BeMed took part in the event organized by the Prince Albert II of Monaco Foundation and the Princess Charlène of Monaco Foundation, which brought together Monegasque associations, on the occasion of the Water Bike Challenge, to conduct simultaneously in Monaco and Calvi, two actions to raise awareness about plastic pollution.
Alongside TAF The Animal Fund, the Monegasque Association for the Protection of Nature, STARS'N'BARS, the Société Monégasque d'Assainissement (SMA), but also the divers of the Monaco Underwater Exploration Club and the Monaco Fire Brigade, of the Compagnie des Carabiniers du Prince and the Oceanographic Museum of Monaco, BeMed participated in an operation in Monaco to collect and scientifically characterize waste on the site of the Aire Marine Educative (AME) of Monaco, on land and at sea.
To the waste collected by the volunteers were added the waste collected by the road workers and jet-skis of the AME early in the morning during their daily tour. Nearly 100 kg of waste was collected on the AME site (81.5 kg at sea, 12.5 kg on land) before being sorted, in addition to 30 kg collected outside the area.
The top 3 of the most present waste on land: cigarette butts first of all, with 1380 butts collected, food packaging and various pieces of plastic.
And at the bottom of the water: glass, scrap metal and fishing equipment. Some 70 glass bottles, 100 pieces of glass and 120 pieces of scrap metal were brought to the surface as well as nylon fishing line.
At the same time, the CorSeaCare-Mare Vivu association, supported by BeMed, conducted an awareness operation in Calvi through two workshops: a creative workshop for young people to create works from collected and disinfected plastic waste.
And a second, more technical workshop, during which Mare Vivu presented H.S.H. Prince Albert II of Monaco with an experiment in the local recycling of plastics collected on the beaches via a "Recyclette", which makes it possible to crush and then recycle in situ all altered plastics collected on the coastline and at sea, and which escape the traditional recycling channels.
Photos :
In Monaco: JC Vinaj
In Calvi: Eric Mathon-Palais Princely Palace