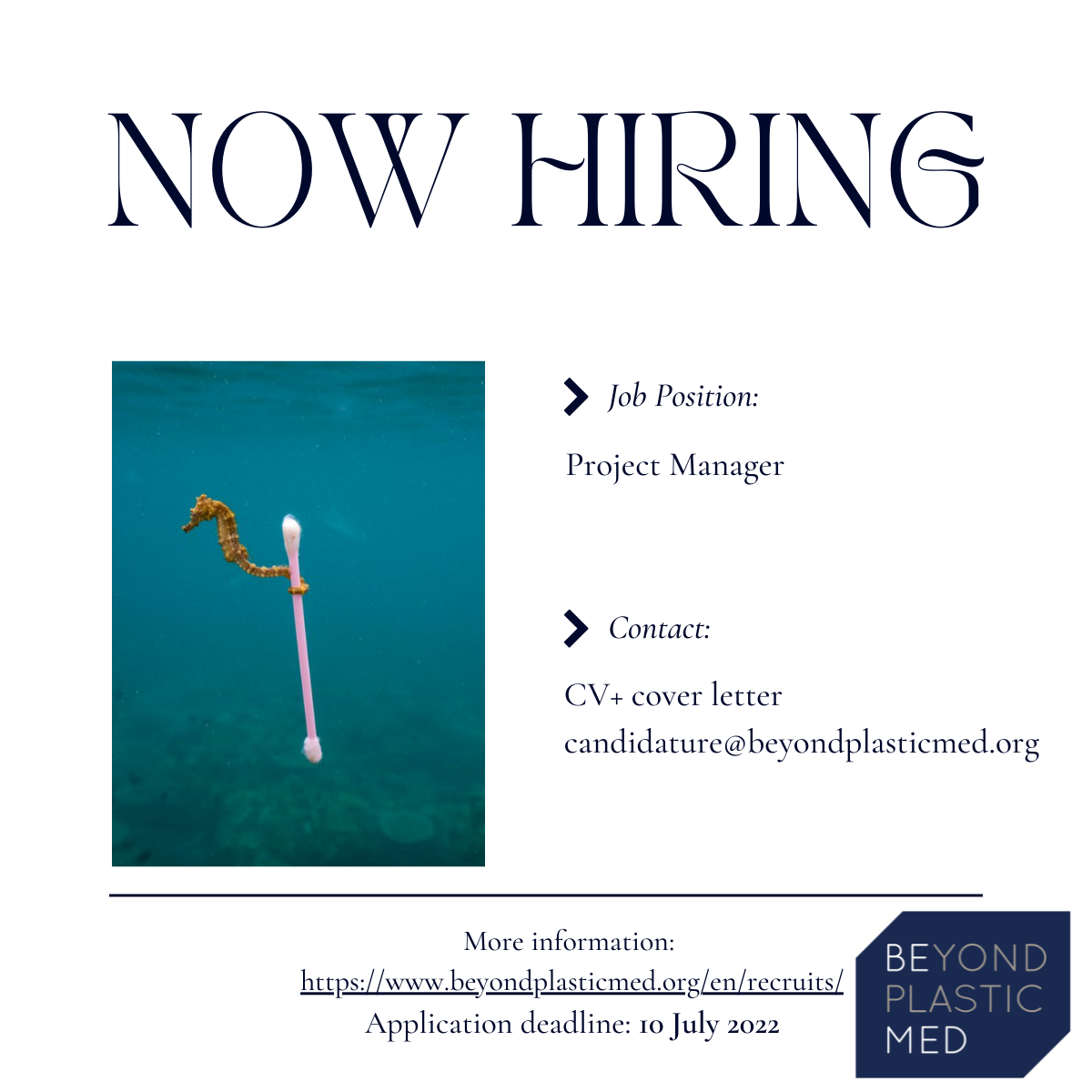 Since 2015, BeMed has supported 82 initiatives in 15 countries around the Mediterranean. In order to strengthen the impact of the projects, capitalise on the experience of its network and respond to a demand from the actors involved, BeMed wishes to strengthen collaboration, experience sharing and tools by creating a community of practice bringing together the organisations it supports.
BeMed also works with the private sector through its Business Club, which brings together companies that want to commit to a plastic-free Mediterranean. The Club aims to bring together companies from different sectors and different links in the plastic value chain, to develop dialogue between scientists, companies and NGOs, and to deploy field actions adapted to the various local contexts in the Mediterranean.
In this context, we are looking for a Project Manager in charge of creating and animating the community of practice formed by the BeMed laureates. The person will also be responsible for promoting BeMed's projects and activities through the association's communication. Activities include:
Animation of a community of practice
Project management and coordination
Content production
Monitoring and analysis
Promotion of the community and activities
Participation in the functioning of the team
Position based in Monaco One year fixed term contract – possibility of evolution to permanent contract
39 hours per week from Monday to Friday (full time)
Travel to be expected
From 1er August 2022 ideally
To apply, please send your CV and cover letter to candidature@beyondplasticmed.org before midnight on 10 July 2022.
All the required skills are described in the job description which can be downloaded below.