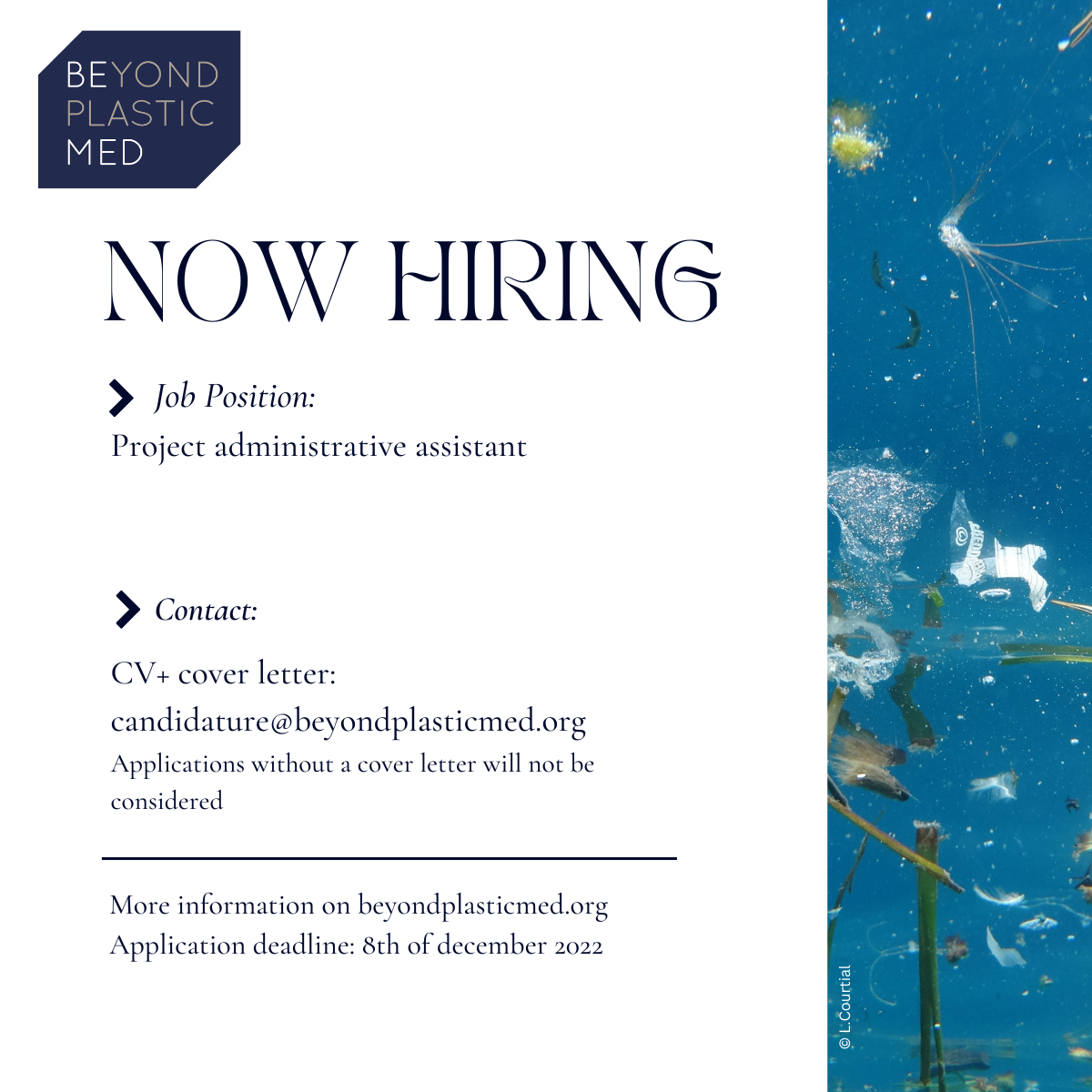 Faced with the extent of plastic pollution in the Mediterranean, the Prince Albert II of Monaco Foundation has joined forces with the Tara Ocean, Mava, Surfrider Europe foundations and the IUCN to create the Beyond Plastic Med association.
Since 2015, BeMed has aimed to reduce plastic pollution by supporting and connecting committed mediterranean stakeholders, accompanying the implementation of concrete and sustainable solutions and promoting the sharing of knowledge and good practices. Since its inception, BeMed has supported 82 initiatives in 15 countries around the Mediterranean. In 2020, BeMed created a Business Club to support Mediterranean companies in reducing their plastic footprint.
DESCRIPTION OF THE MISSION
In the framework of a maternity leave replacement, BeMed is looking for a project administrative assistant.
Under the supervision of the coordination assistant and the project manager, he/she will be in charge of writing reports analyses and will participate in the preparation of the necessary elements for the agreement of new projects.
He/she will be required to support the team in all its tasks, including events logistics (2 events planned during the recruitment period) and communication.
Position based in Monaco 6 month contract, Start date : 8 décembre 2022 ideally
SPECIFIC ACTIVITIES OF THE POSITION
Support in BeMed's projects monitoring
Checks the consistency of information and deadlines in the agreements,
Reads interim and final project reports in English and French,
Writes the corresponding report analyses.
Technical support for the agreement phase
Requests the necessary documents for drafting agreements,
Ensures that the information provided is consistent.
Supporting the activities of the association
Assists the team with the logistical aspects and the animation of events,
Supports the association's communication, through publication of content and selection/creation of visuals,
Assists the team in all its missions.
CONTACT
Application deadline: 8th of December 2022
Send CV and cover letter to: candidature@beyondplasticmed.org
More details in the job description below