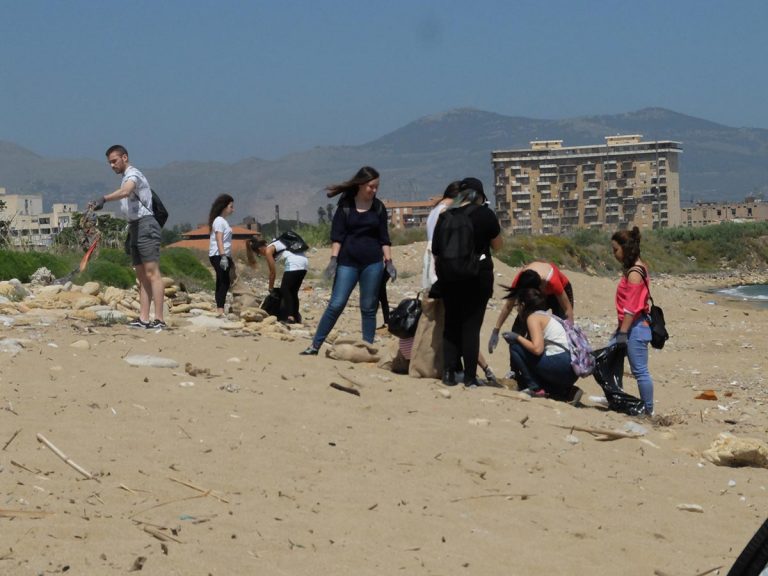 On the 15th of April 2018 the Exit Plastic initiative, supported by BeMed, was launched. Since then, more than 200 people have participated in different actions. First, awareness-raising activities were organised in schools, and youths/students were given the opportunity to board the Alcyon sailboat to participate in waste collection at sea and discover the marine environment.
Beach cleaning operations were also organised during weekends to raise awareness among all citizens of Palermo. These actions provided an opportunity to see young people and their families to help clean up nature.
The collected wastes were used to create a plastic monster now displayed in the city. This monster reminds the public about human impacts on the environment and more particularly, on the Mediterranean Sea.
Phase 1 ends in a few days. After two months of action in Palermo, Alcyon will sail to France where Phase 2 will be deployed in early July!
In the meantime, you can find pictures and information on the actions in Palermo in this short video: https://vimeo.com/273510224
For more information, contact:
Mrs Laura Raimondeau, project manager of the Exit plastic initiative (laura.r@participefutur.org)
Mrs Lucile Courtial, BeMed coordinator (contact@beyondplasticmed.org)
© Participe Futur

© Participe Futur

© Participe Futur