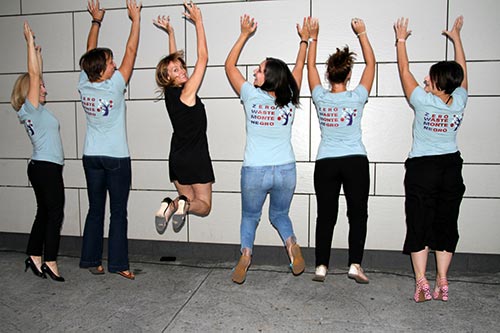 On Monday, June 25th, Zero Waste Montenegro launched the #Rethink Plastic Initiative, with the support of BeMed.
This initiative was inaugurated with a speech by the international speaker and blogger Bea Johnson. Bea inspired her audience to adopt a simpler lifestyle and less packaging while having a better quality of life. The opening speech was delivered by Sasa Radulovic, State Secretary of the Ministry for Sustainable Development and Tourism. The event was sponsored by BeMed, the National Tourism Organization, Montenegro Eco Adventures and Zero Waste Home.
This project aims to create and sell ecological and reusable bags made in rural areas of Montenegro. The sale is accompanied by a public awareness campaign on plastic pollution in the Mediterranean Sea to ensure proper use of the bags and therefore a sustainable solution to plastic pollution.
For more information, contact:
Mme Lucile Courtial, BeMed coordinator (contact@beyondplasticmed.org)
© Zero Waste Montenegro

© Zero Waste Montenegro

© Zero Waste Montenegro