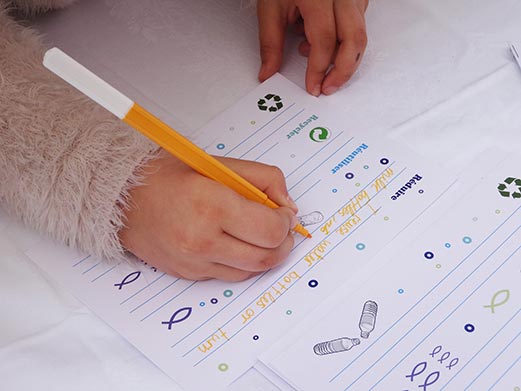 The primary objective of BeMed is to create a regional dynamic by supporting local actors engaged in the implementation of effective and sustainable solutions to reduce plastic pollution at source. In order to do so, BeMed supports projects every year that aim to reduce the use of plastic, find alternatives, improve collection systems, raise awareness, collect data and help implement new regulations.
To increase its impact, BeMed also seeks to engage the private sector in the fight against plastic pollution. A discussion space for companies operating around the Mediterranean was created at the beginning of 2020. This space has materialised in the form of a Business College which aims to accelerate the prevention of plastic pollution in the Mediterranean. The activities of this College are structured around two working groups: a group promoting dialogue between scientists and industrialists in order to clarify key issues and a group whose objective is to set up, with member companies, pilot actions in the field. A scientific committee of experts ensures the effectiveness and sustainability of the proposed solutions.
Today BeMed is launching a call for tenders for a coordination and animation mission of the BeMed Business College!
The call is open until the6th of december 2020