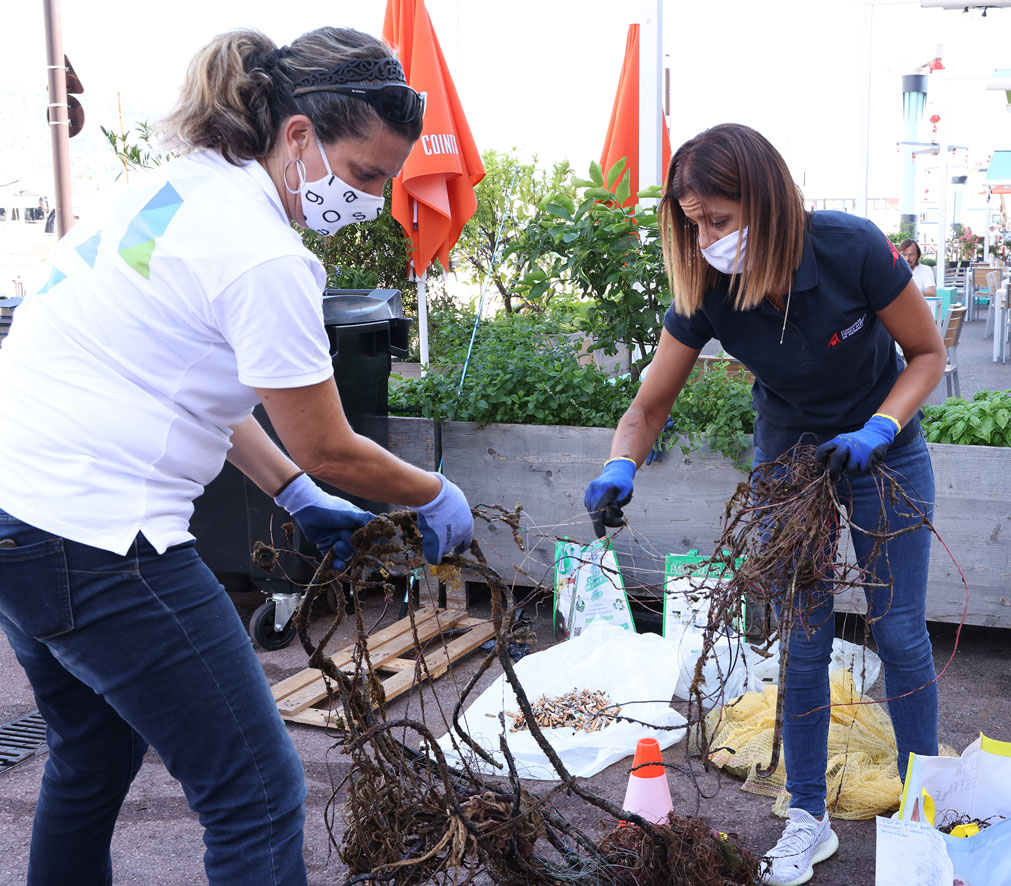 On the occasion of the Water Bike Challenge organised by the Prince Albert II of Monaco Foundation and the Princess Charlène of Monaco Foundation, BeyondPlasticMed,TAF. TheAnimalFund, the Monegasque Association for the Protection of Nature the STARS'N'BARS, the Monegasque Sanitation Society (SMA) as well as divers from the Monaco Underwater Exploration Club, the Monaco Fire Brigade, the Prince's Carabinieri Company and the Oceanographic Museum of Monaco took part last Saturday in an operation to collect and scientifically characterise land and marine waste on the site of the Monaco Marine Education Area (AME), on land and at sea.
Nearly 100 kg of waste was collected on the AME site (81.5 kg at sea, 12.5 kg on land) before being sorted, to which were added 30 kg collected outside the area. The top 3 most common types of waste on land: cigarette butts, with 1380 butts collected, food packaging and various pieces of plastic. And at the bottom of the water: glass, scrap metal and fishing equipment. Some 70 glass bottles, 100 pieces of glass and 120 pieces of scrap metal were brought to the surface as well as nylon fishing line.
At the same time, the association Mare Vivu, supported by the BeMed initiative, carried out an awareness-raising operation in Calvi.
For more information click here
Photos: In Monaco: JC Vinaj