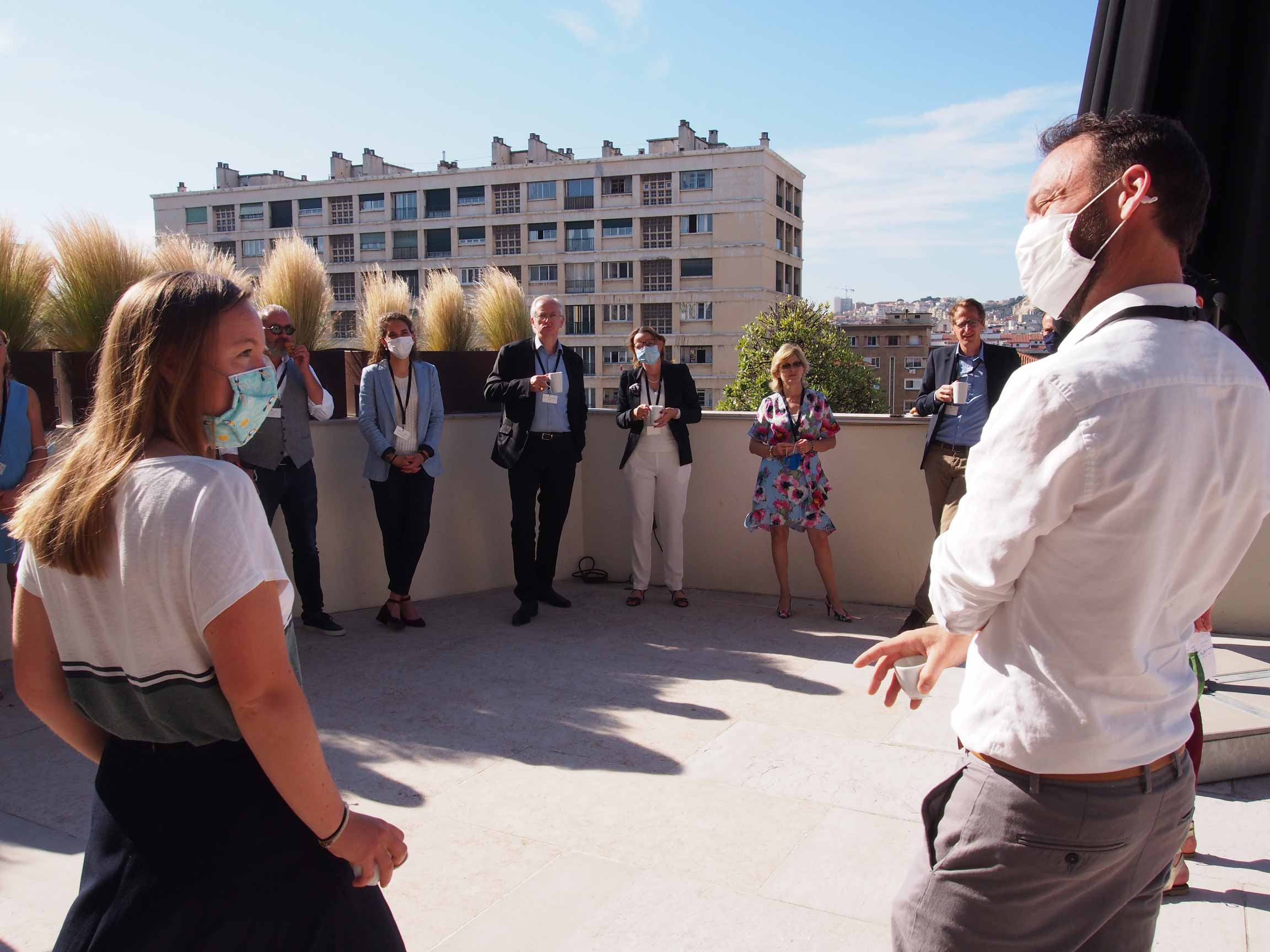 In 2021, the Club welcomes 6 [or 7 if Illy Café is confirmed] new corporate members! We are very pleased to welcome L'InterContinental Marseille-Hôtel Dieu, Iberostar [Hyperlinks to be added as soon as they are online], L'Occitane en Provence, Nestlé France, Nielsen Recycling and Vacances Léo Lagrange alongside the historic members who joined the collective in 2020 – Carrefour, Chanel, Haribo, La Société des Bains de Mer de Monaco (SBM) and Veolia.
In order to maintain a collective dynamic while meeting everyone's expectations, new working methods are being tested. To take the science-industry dialogue a step further, the thematic sessions are evolving and now include, on a chosen topic: a knowledge transfer session from scientists to industry (2020 format) and an experience-sharing session (a company shares its field expertise in relation to the topic being addressed). These "cross-views" sessions thus allow for a two-way dialogue to clarify issues where false good ideas circulate and where it is sometimes difficult to distinguish the true from the false.
Still within the science-industry dialogue, a sub-group was formed to study an emblematic case of eco-design. The aim of the case study is to go beyond the dialogue and to co-produce and co-research a business issue common to several companies.
Beyond these developments and the continuation of the work of the pilot project working group, and to initiate a transversal life of the network, the strategic cafés were born! Conceived as spaces for the enhancement of existing CSR and plastics strategies, any company or structure that is a member of the Club is thus invited to share its commitments, practices and questions with the other members. These are deliberately short, informal moments organised on a voluntary basis.
The collective continues to grow and to structure itself, the relationships forged between companies, scientists, NGOs and foundations are strengthened while keeping our collective ambition in mind: to commit to implementing concrete solutions to prevent plastic pollution in the Mediterranean.