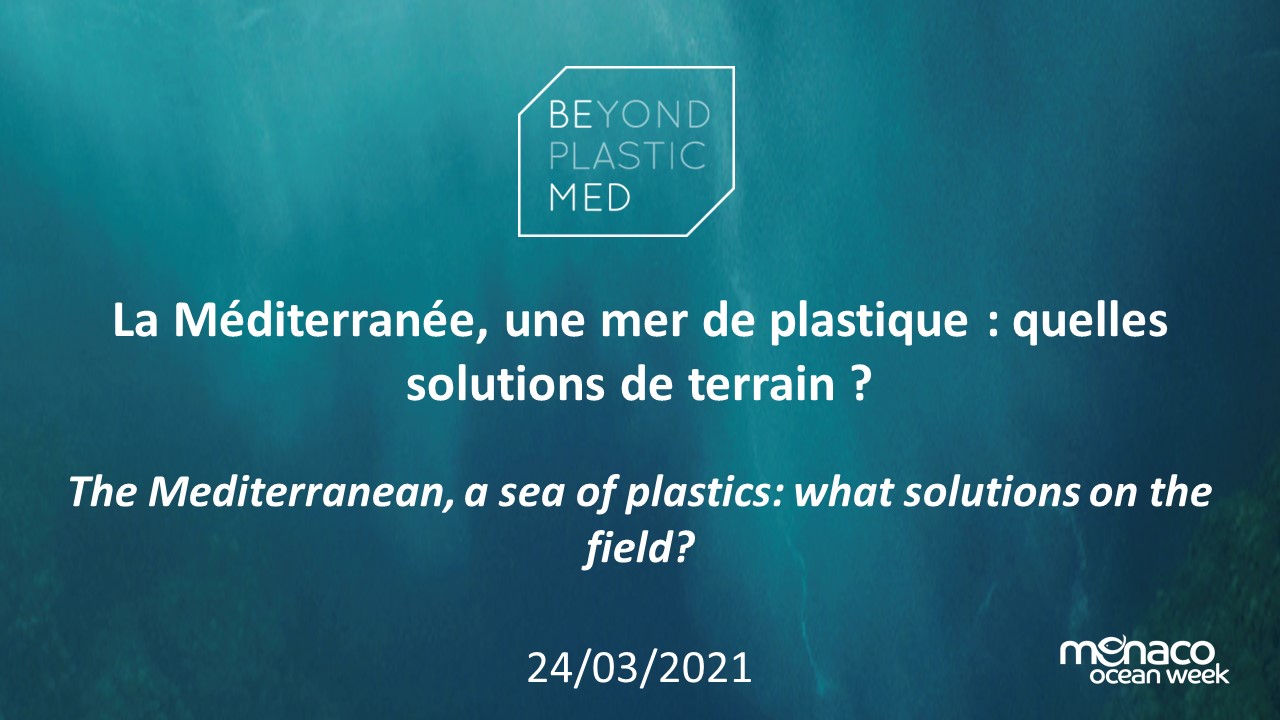 On the occasion of the 2021 Monaco Ocean Week, BeMed organized several events aiming at promoting the field actions it supports and facilitating the sharing of experience within its network.
With the conference "The Mediterranean, a sea of plastic, what field solutions", BeMed wished to highlight the latest figures on plastic pollution in the Mediterranean and the actions undertaken in the field to fight against this blight.
In the first part, Mercedes Muñoz Cañas from the International Union for Conservation of Nature (IUCN) presented the conclusions of the report The Mediterranean: Mare Plasticum published by the IUCN in 2020.
Key takeaway:
More than 229,000 tonnes of plastic waste are leaking into the Mediterranean Sea every year, the equivalent of 500 containers a day.
The Mediterranean Sea concentrates more than 1.2 million tonnes of plastic.
Several actions need to be taken in parallel to significantly reduce the amount of plastic entering the Med. For example, improving waste collection systems, banning certain single-use plastics, reducing the use of plastic in the home, cleaning up some major pollution sources such as the Nile Dam.
If we do nothing, the amount of plastic reaching the Med each year will exceed 500,000 tonnes per year by 2040.
See the full IUCN report here.
In the second part, the BeMed 2020 awardees presented in one minute the actions against plastic pollution that they are implementing around the basin. These projects were funded by BeMed through the call for micro-initiatives and a specific call for projects in the Mediterranean islands. In total, 20 projects in 14 different countries are underway.